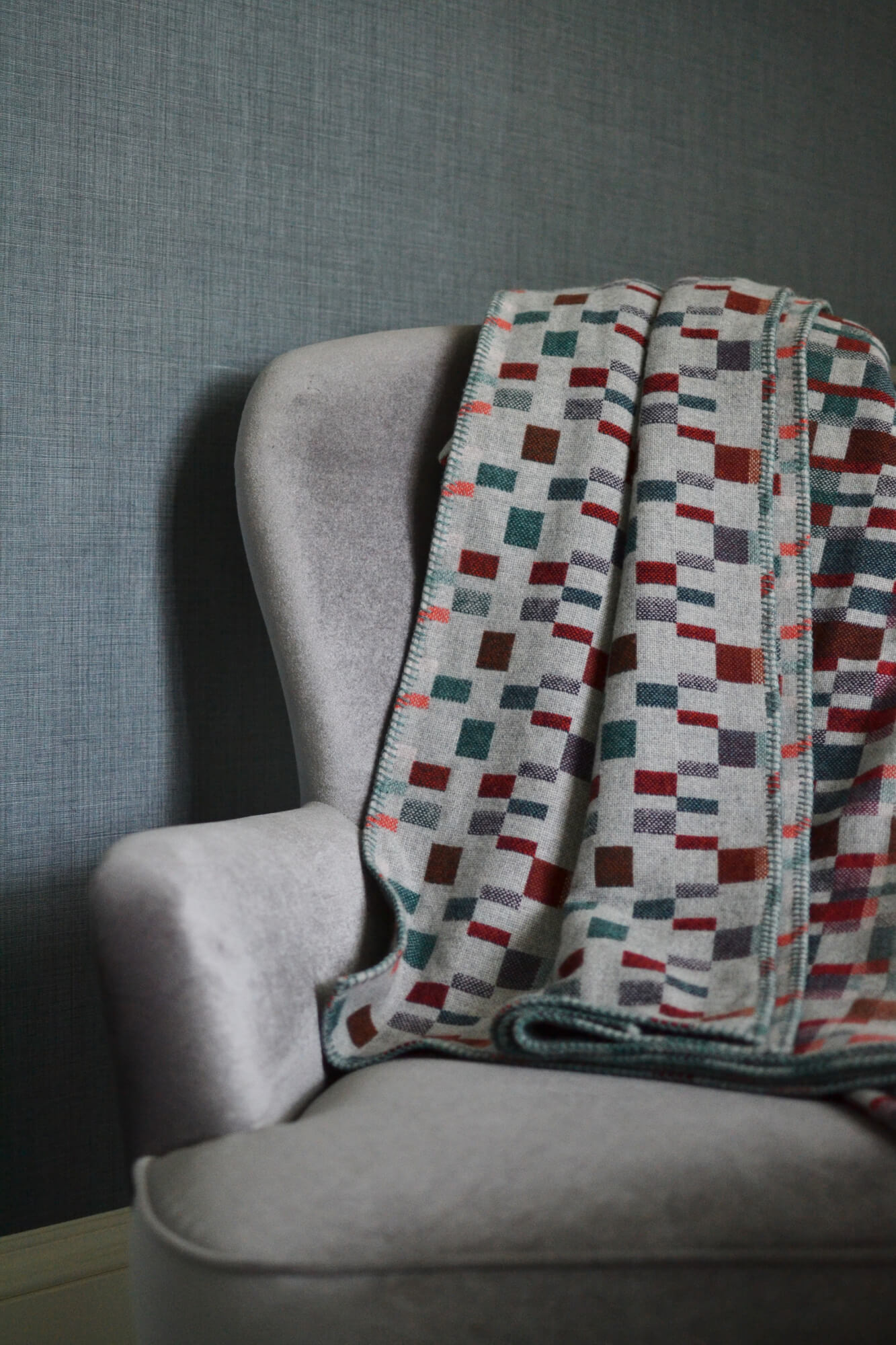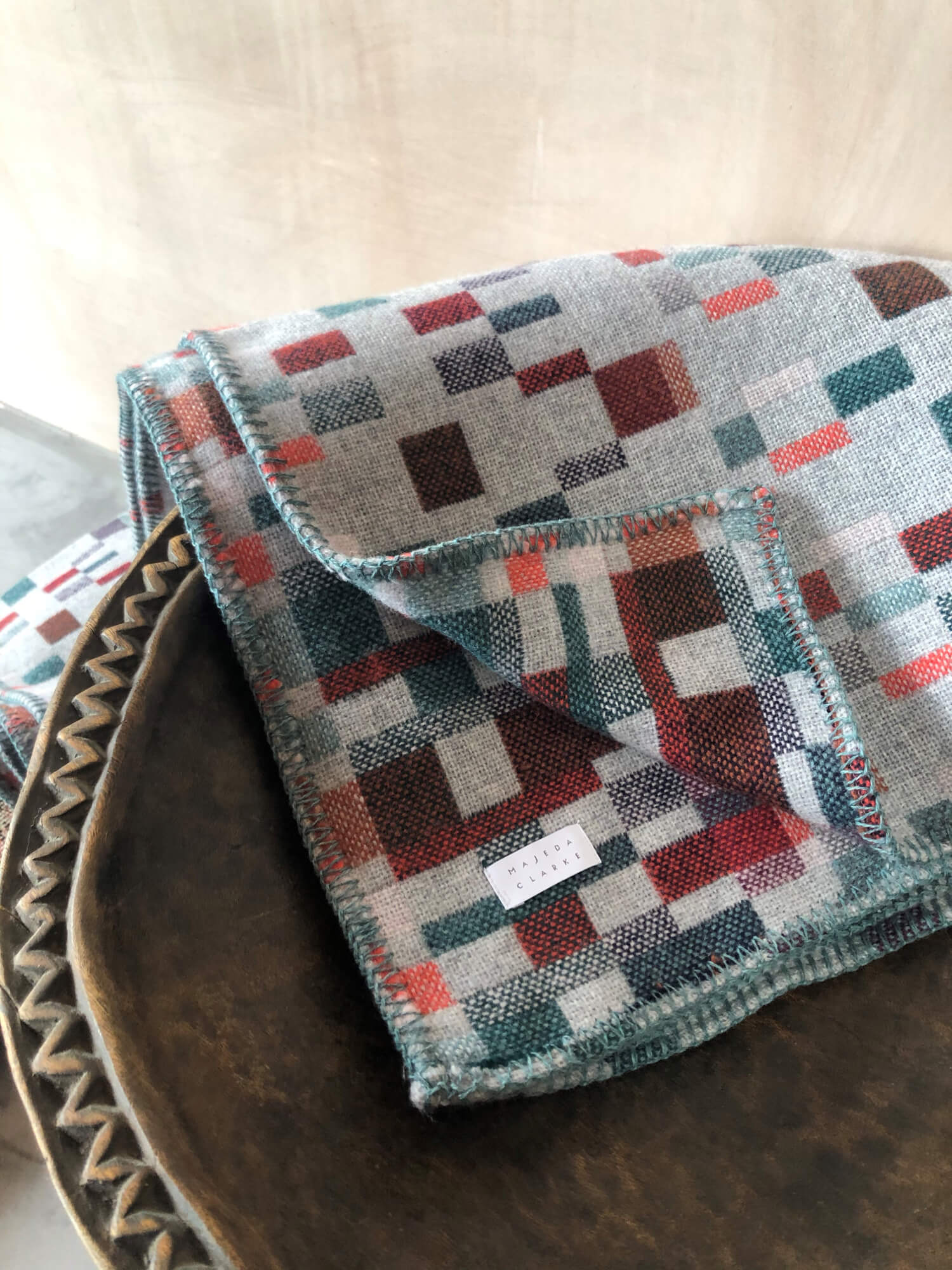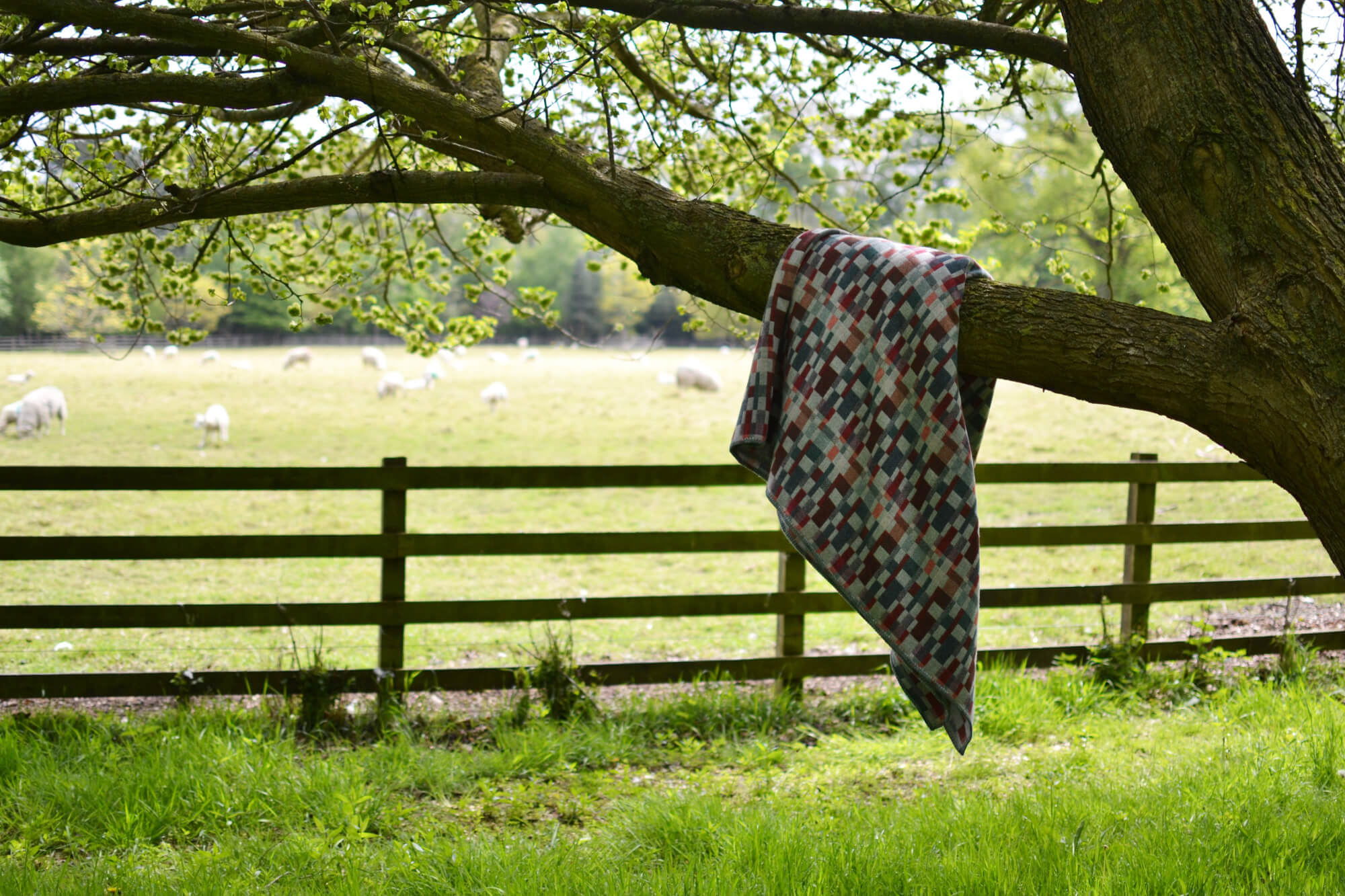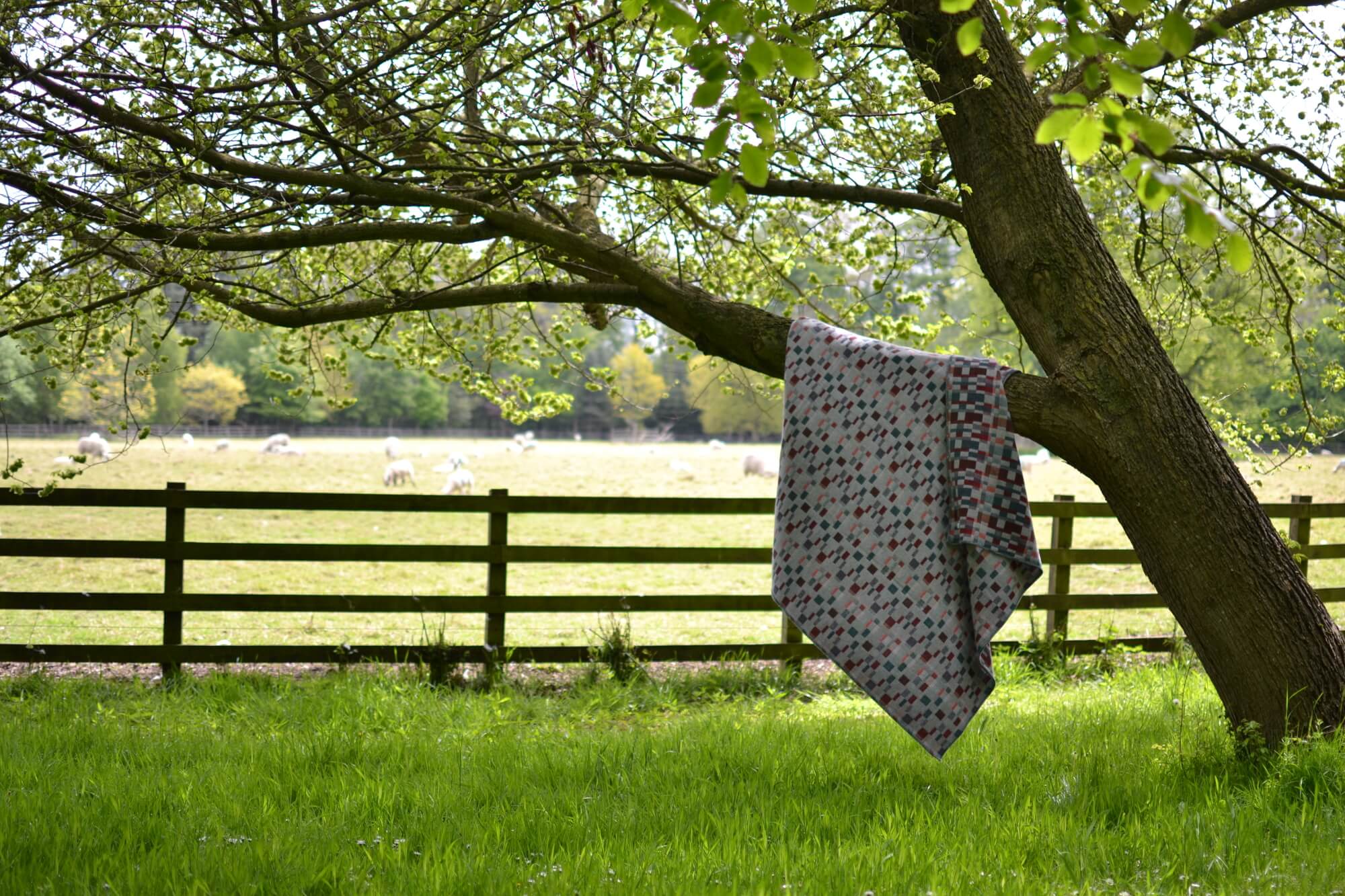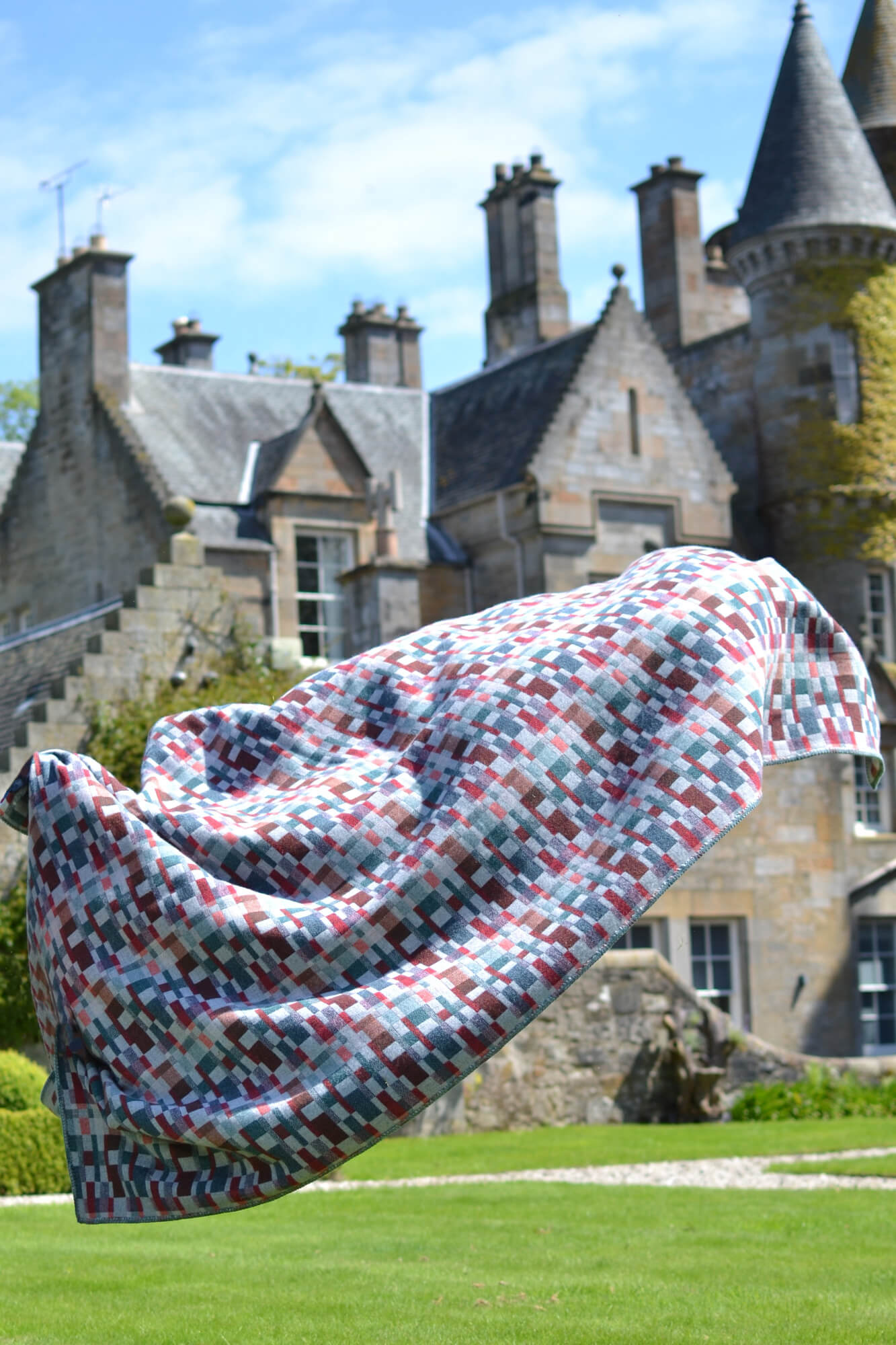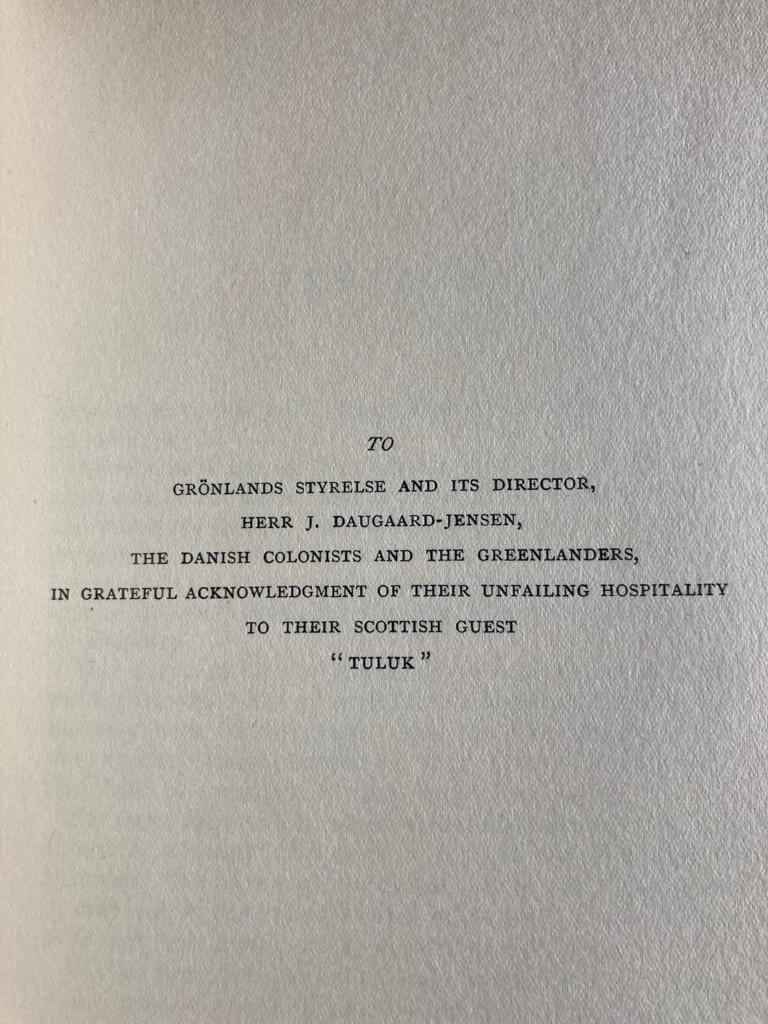 The 'TULUK' Reversible Merino Blanket
£610
Perfect for laying on the ground and picnicking in summer or snuggling on chilly winter days, this blanket has been woven from sustainably sourced superfine merino wool in Lancashire mills and finished in Galashiels in the Scottish Borders. Created using the heritage double cloth weaving process, it is reversible for a completely different look, so you can choose the side that best suits your mood or surroundings!
The design explores the richness of dual identity, particularly Isobel's immersion in Inuit communities and sense of belonging, both at Carlowrie Castle and in the Arctic landscapes that fascinated her. It also explores the duality of representing a place when you are both an outsider and an honourary member of that community.
Designer Majeda Clarke was inspired by Isobel's courage in striking out, her openness to adapting and building friendships across linguistic and cultural differences. Majeda drew on Isobel's unique perspective on life in the Arctic Circle and on Inuit ceremonial jewellery gifted to Isobel.
The structure and colours of Majeda's design reflect this intricate beaded pattern of this jewellery and the limited watercolour palette Isobel took with her on expedition. With this palette, Isobel infused her surroundings with the colour and warmth she could not capture on camera: colour photography was still being developed.
'Tuluk' is the nickname the Greenlanders gave to Isobel. It refers to Isobel's love of cake and biscuits and celebrates the (undoubtedly mutual) affection the Inuits felt for her.
Materials: 100% Super Geelong lambswool
Care Instructions: Dry Clean only
Dimensions: 150x245cm
Within United Kingdom (UK) Free
Outside United Kingdom (UK) £7.50
Delivery
Orders are shipped with free standard UK Shipping. Some items such as made to order items, larger items and private commission work may vary.
Returns
We understand that you may wish to return an item and seek a refund. If this is the case please contact us in writing no longer than 30 days after the date on which you received the item.
For more information read our full Delivery and Returns policy.
8 in stock