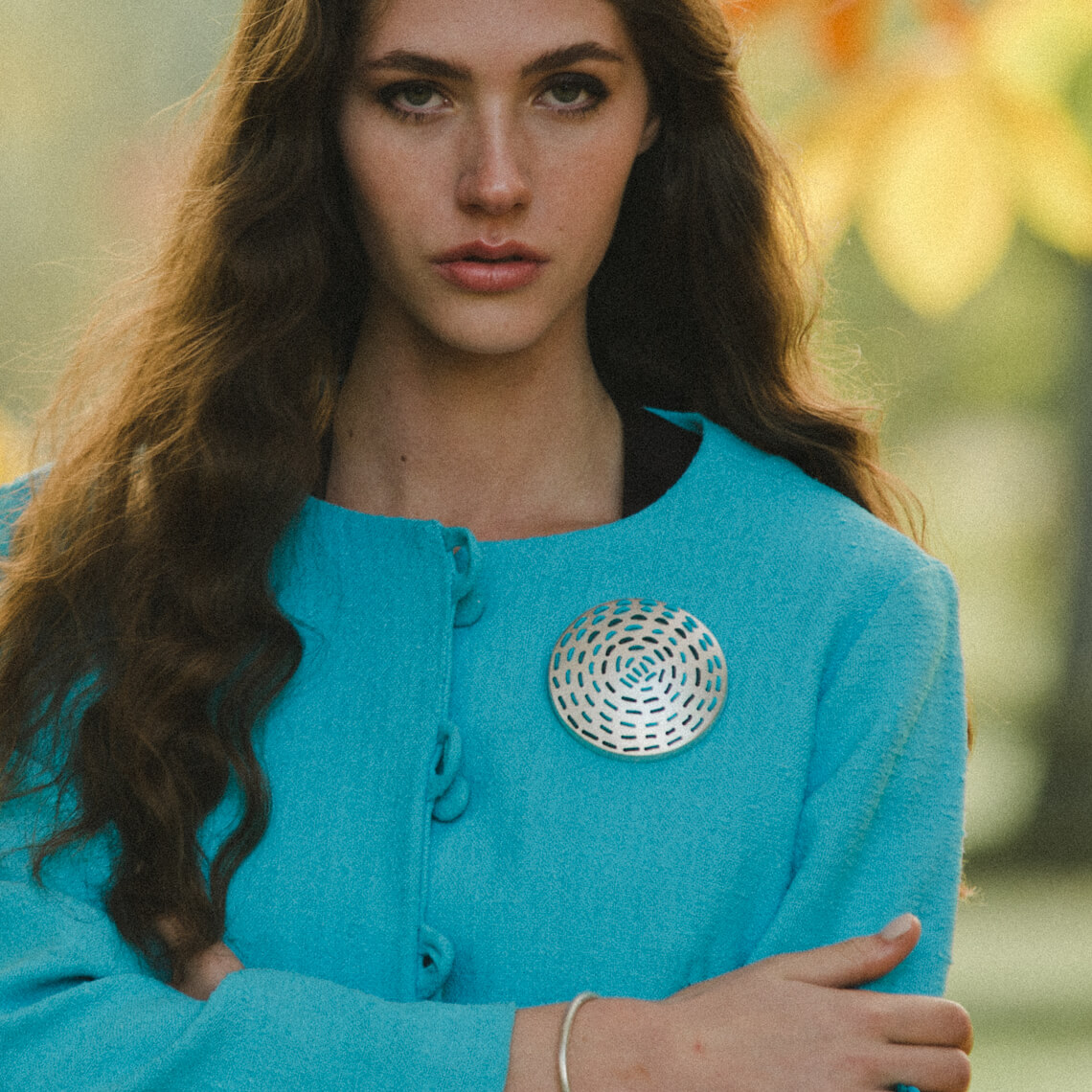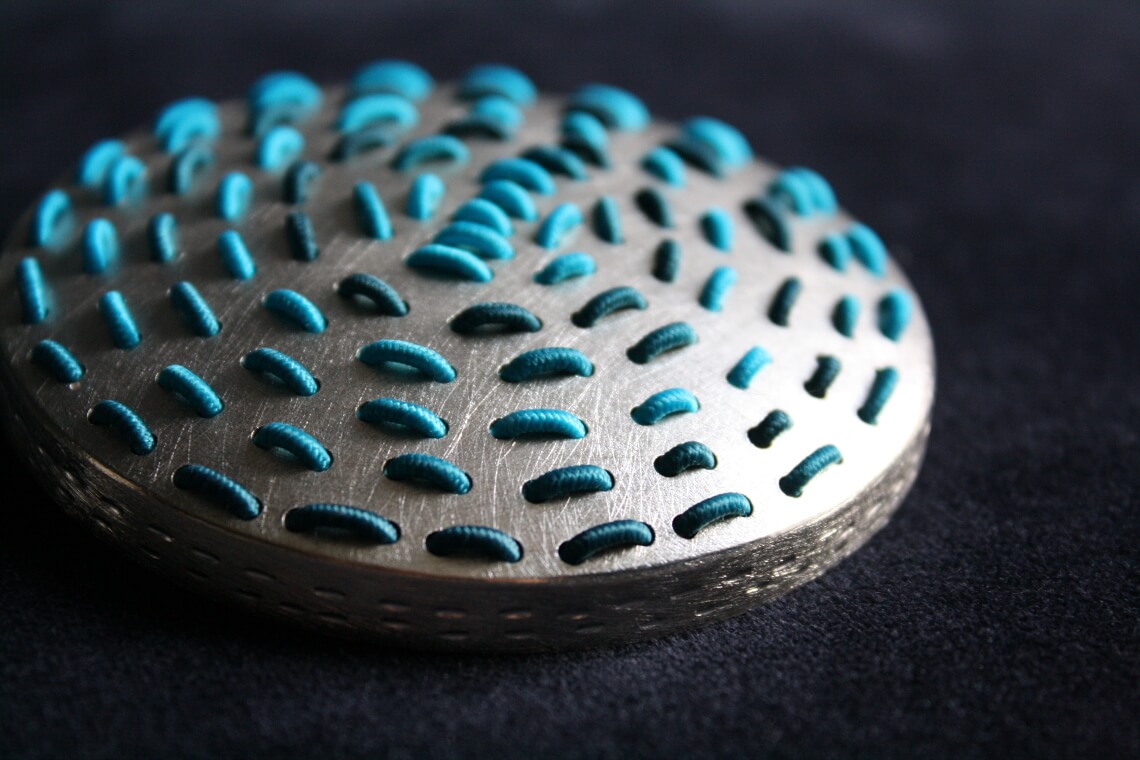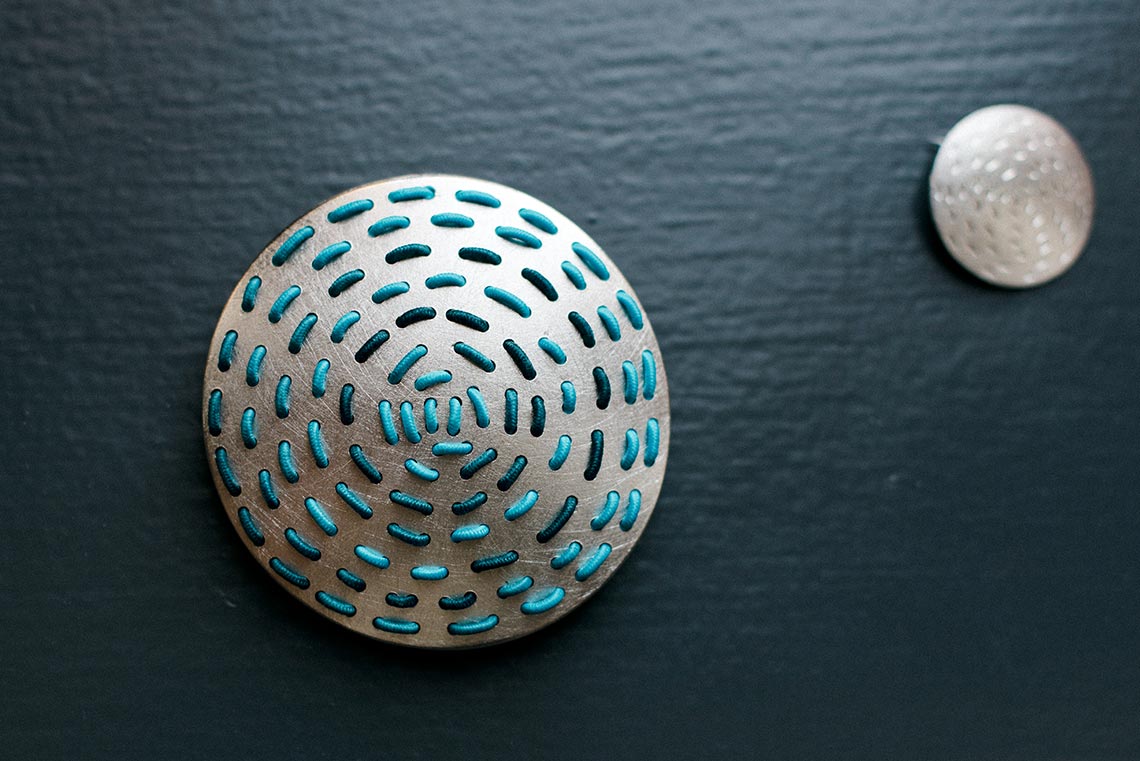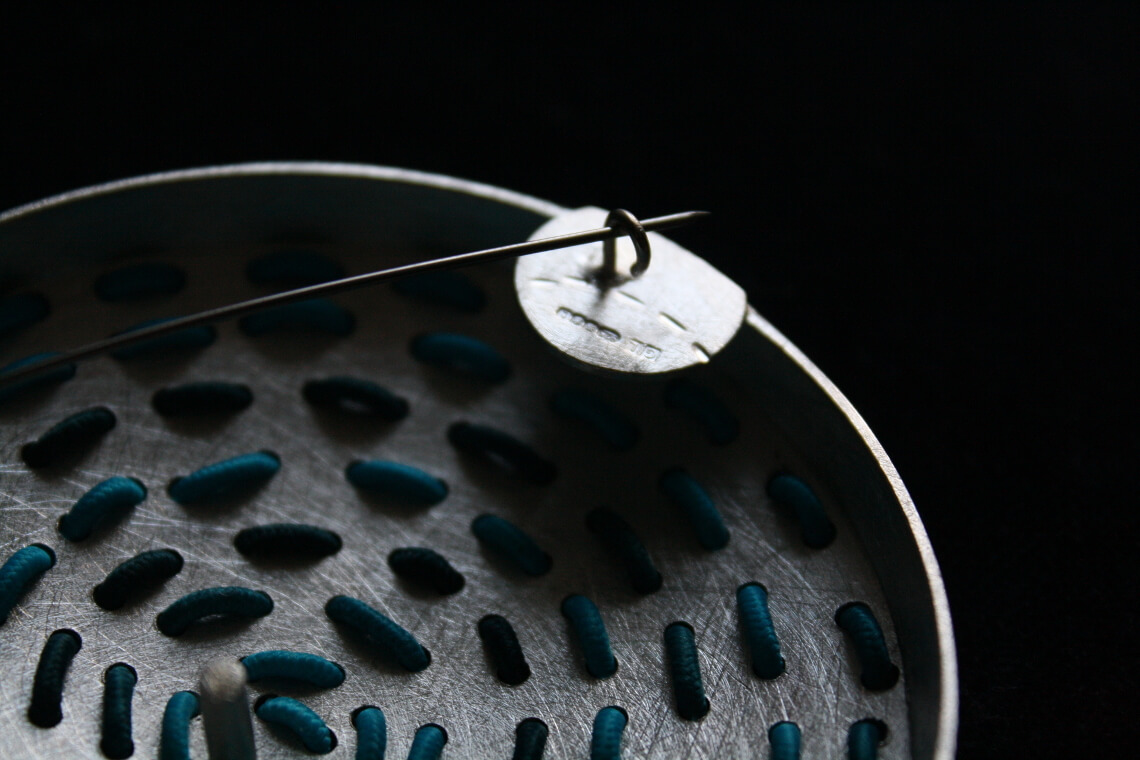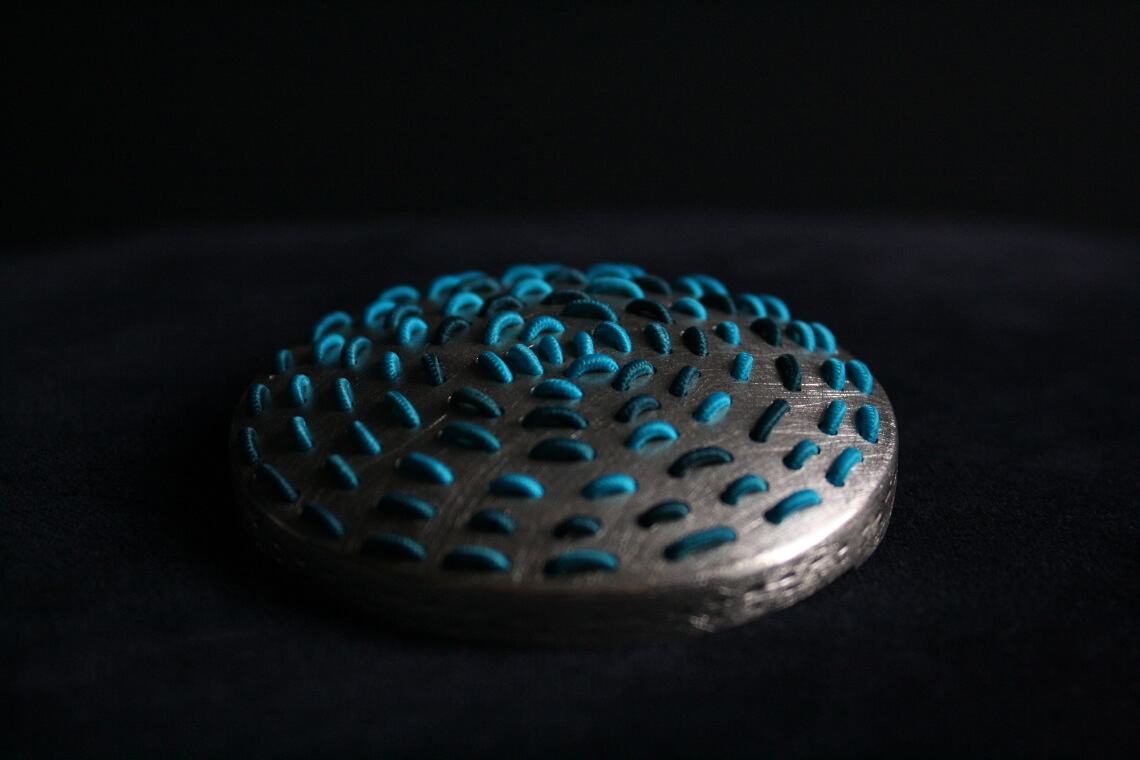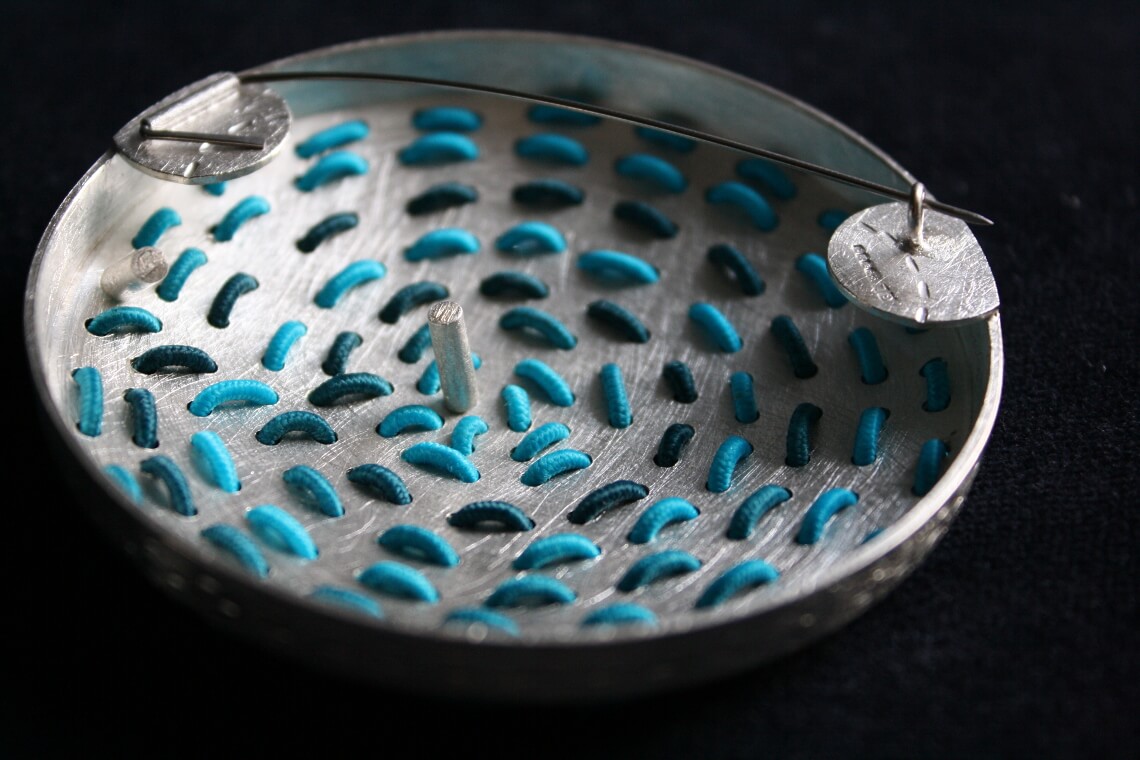 Mapping Marks Silver Statement Brooch
£520
A unique piece combining hand-dyed vibrant elastics and exceptional silversmithing skill, handcrafted on the West Coast of Scotland.
This design is inspired by the artefacts exhibited in the National Museum of Scotland that Isobel brought back from her travels. In particular, it draws on Inuit jewellery traditions and their basket weaving techniques.
Materials: Silver and Elastic
Care: Silver. Wash gently in soapy water, dry with a soft cloth.
Most of our pieces are Made to Order, with a small number of some items held in stock. If a product is made to order, it will be delivered in 3 to 4 weeks.
Within United Kingdom (UK) Free
Outside United Kingdom (UK) £7.50
Delivery
Orders are shipped with free standard UK Shipping. Some items such as made to order items, larger items and private commission work may vary.
Returns
We understand that you may wish to return an item and seek a refund. If this is the case please contact us in writing no longer than 30 days after the date on which you received the item.
For more information read our full Delivery and Returns policy.