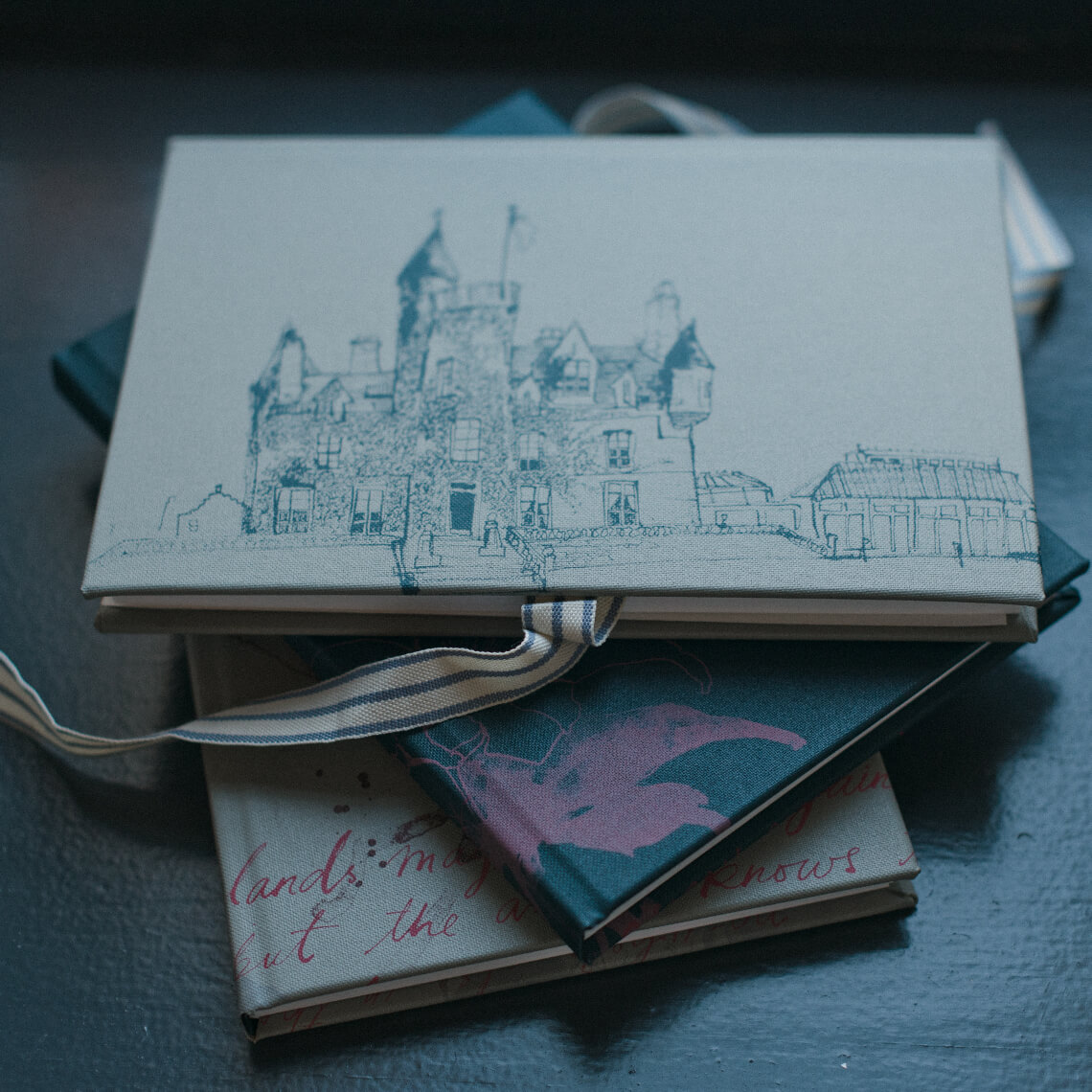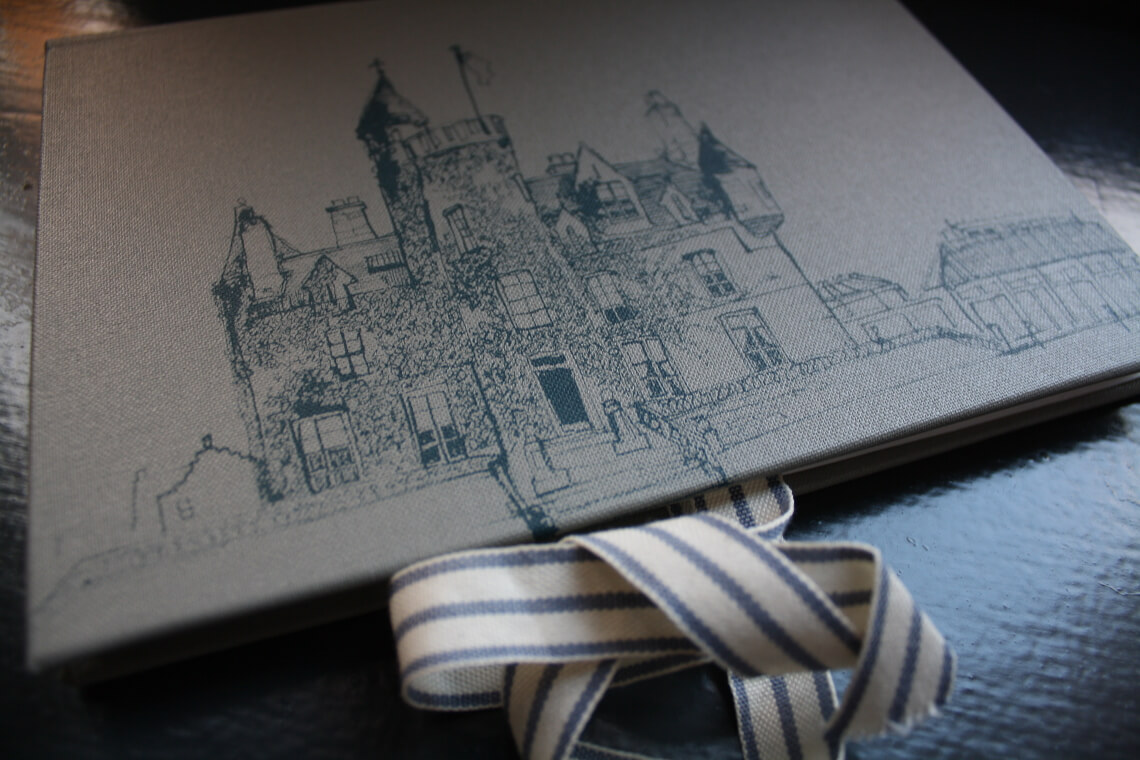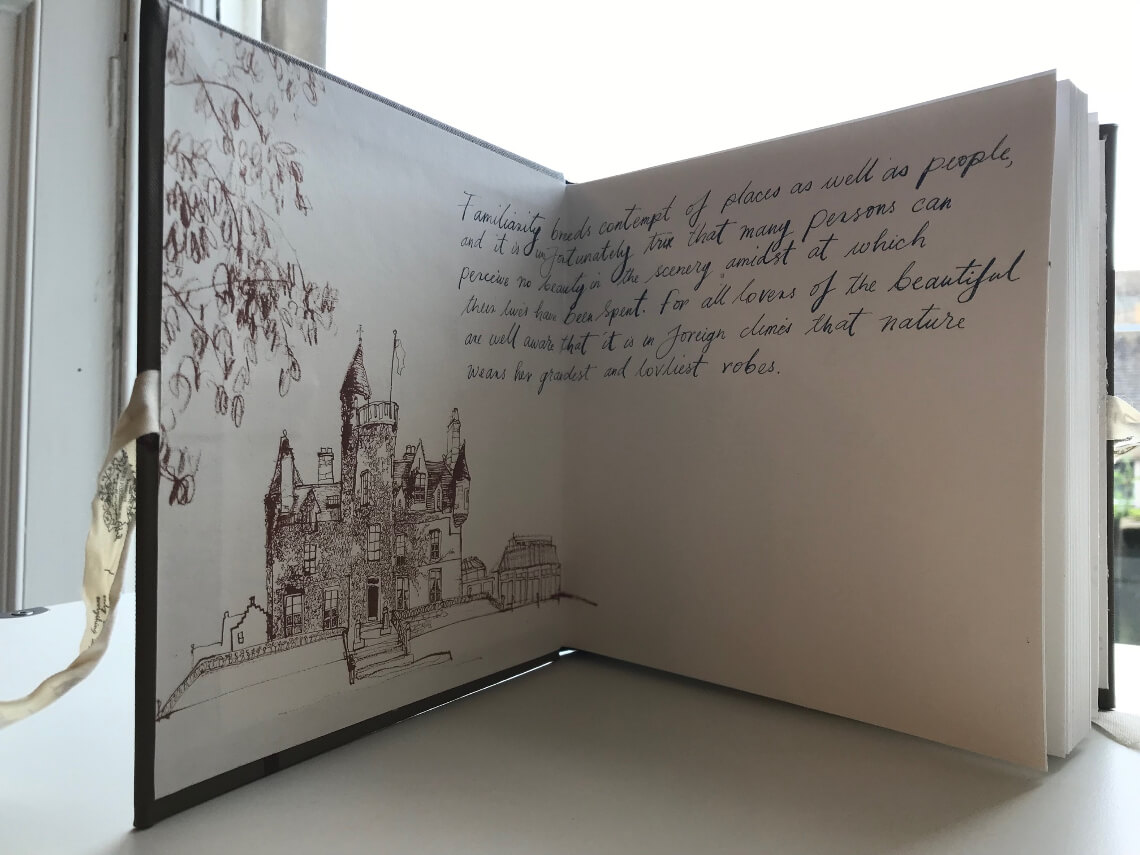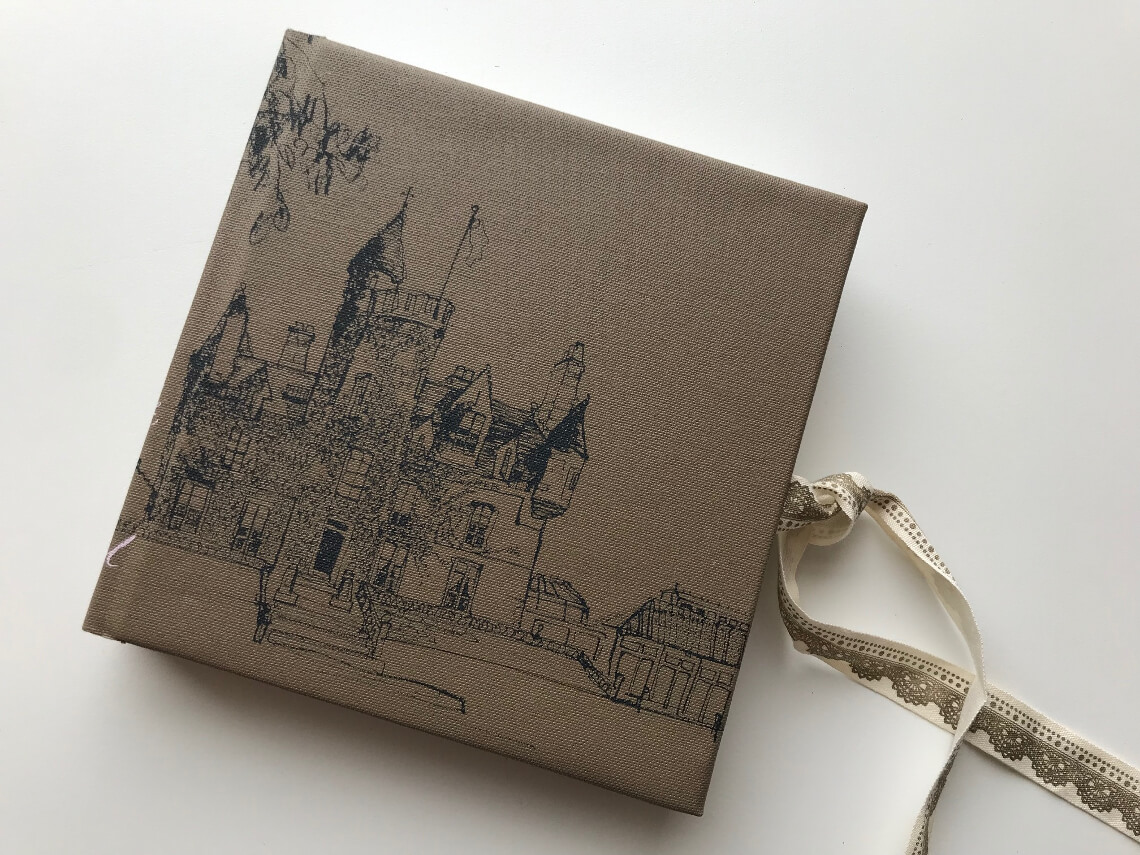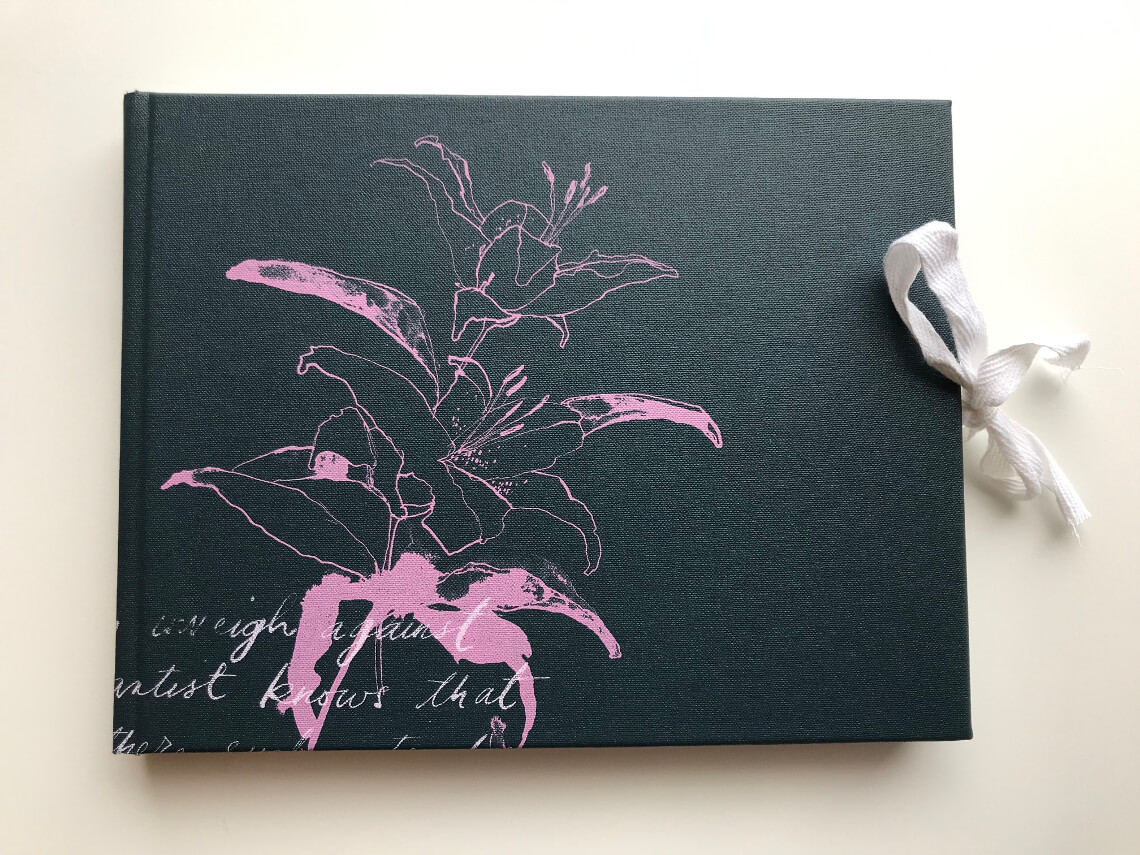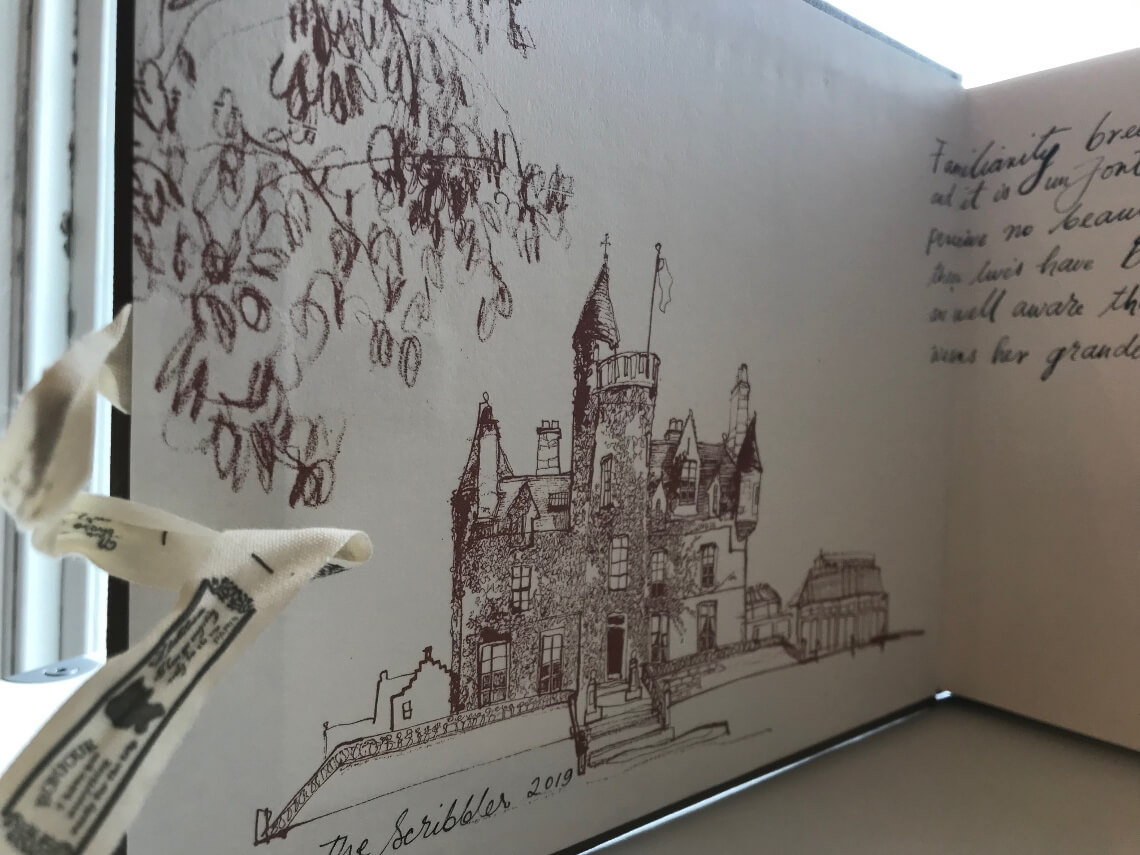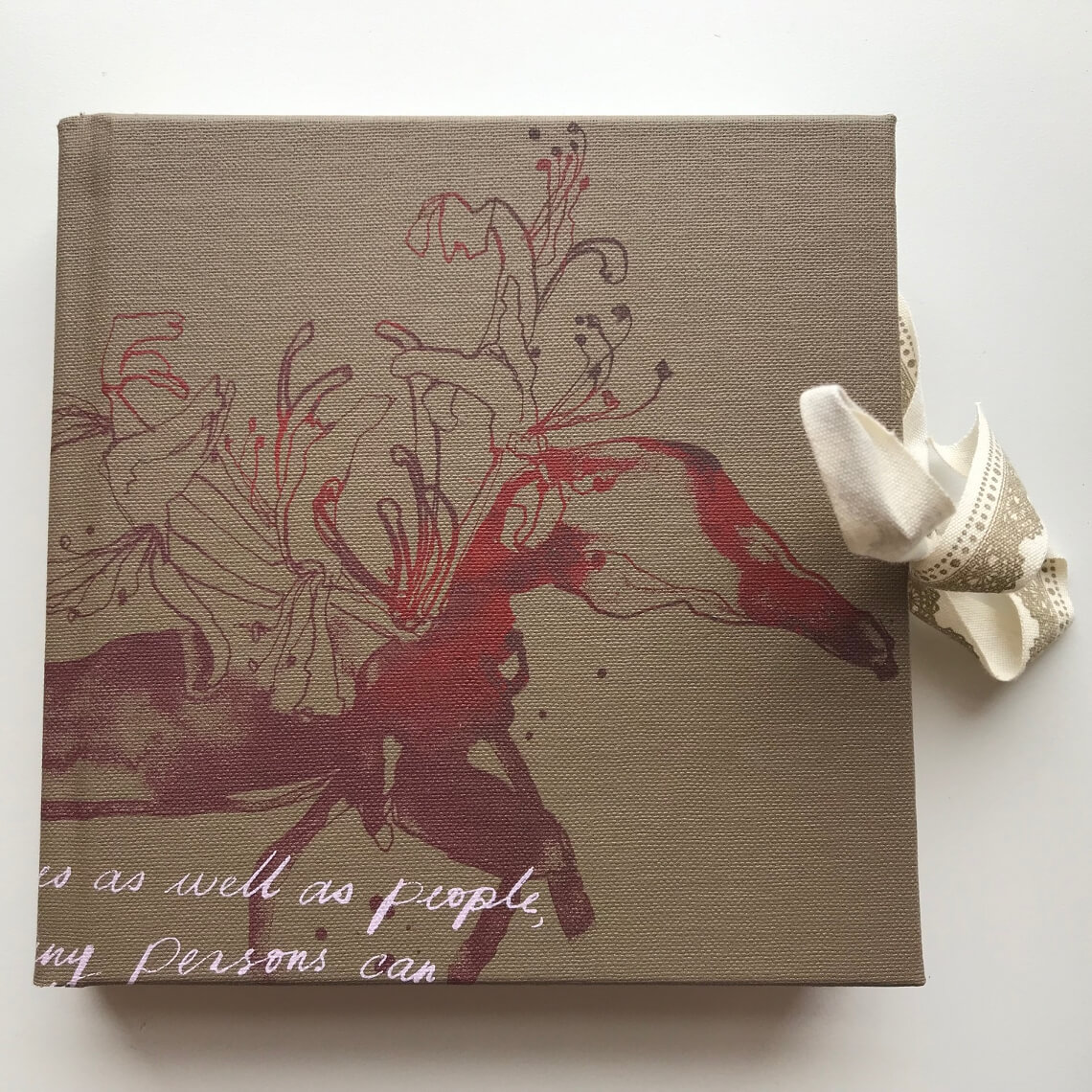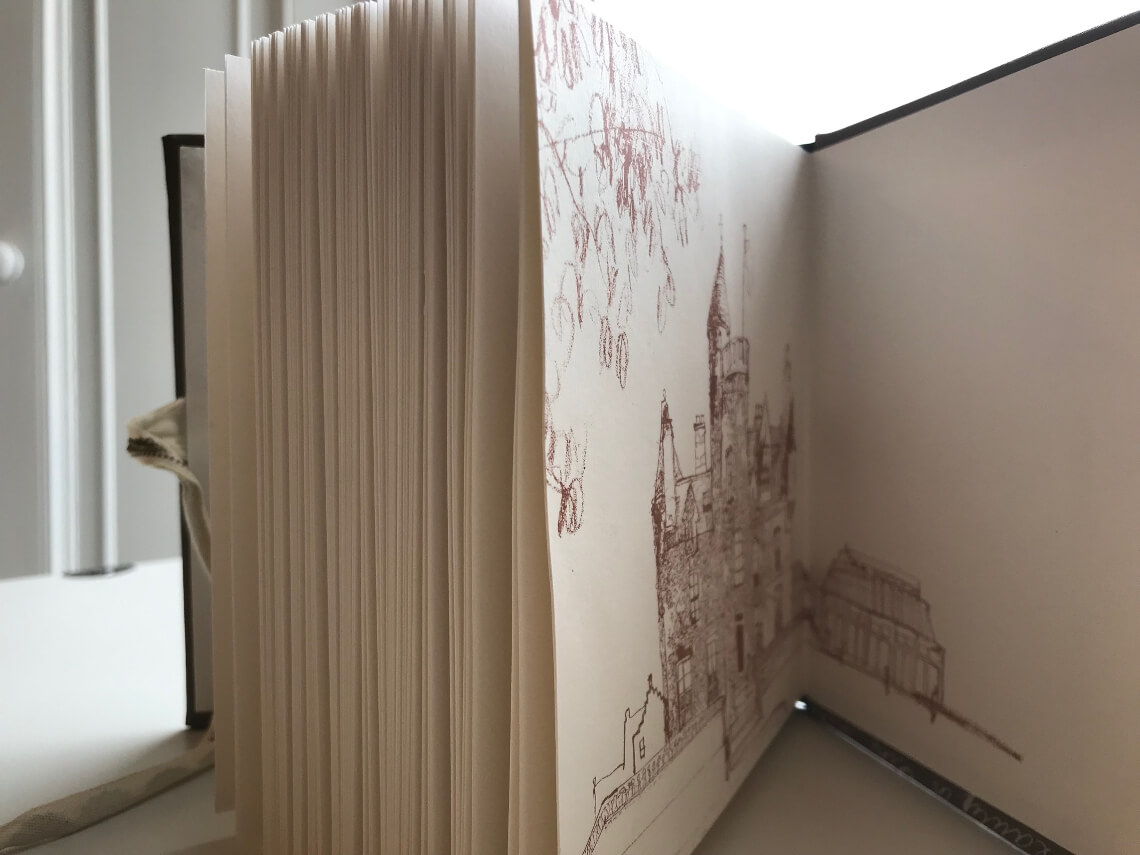 Carlowrie Gardens Hand-bound Journal
£25 – £35
This journal has been handbound by bookbinder and illustrator Kelly Stewart, using unique screen-printed book cloth featuring illustrations of lilies, honeysuckle, roses and Carlowrie castle.
These unique illustrations were drawn from descriptions of the flora and grounds of Carlowrie that Isobel included in a poem dating back to her childhood.
The poem was published in the Scribbler, a magazine she and her siblings created into their 20s.
Using a nib and ink Kelly enhanced her drawings with snippets of Isobel's text and poetry to complete the design.
The handbound journals are a limited edition. Once these are sold they will not be made again. They are available in 3 sizes: Small (14x14cm), Medium (20x20cm), and Large (25.5×19.5cm).
They come with a variety of screenprints on the interior. In the large and medium designs, as well as in the small honeysuckle design this features quotes from Isobel's writing. For the small Lily and Castle designs the interior screenprint is a design of roses in shades of pink.
All copies with illustrations of Carlowrie Castle on the front cover have now sold out. Honeysuckle designs are still available.
Materials: Hand silk-screen printed onto book cloth binding with linen ribbon ties.
These handbound silk-screen printed journals are a limited edition celebrating The Scribbler, the magazine Isobel wrote and edited. 
Within United Kingdom (UK) Free
Outside United Kingdom (UK) £7.50
Delivery
Orders are shipped with free standard UK Shipping. Some items such as made to order items, larger items and private commission work may vary.
Returns
We understand that you may wish to return an item and seek a refund. If this is the case please contact us in writing no longer than 30 days after the date on which you received the item.
For more information read our full Delivery and Returns policy.