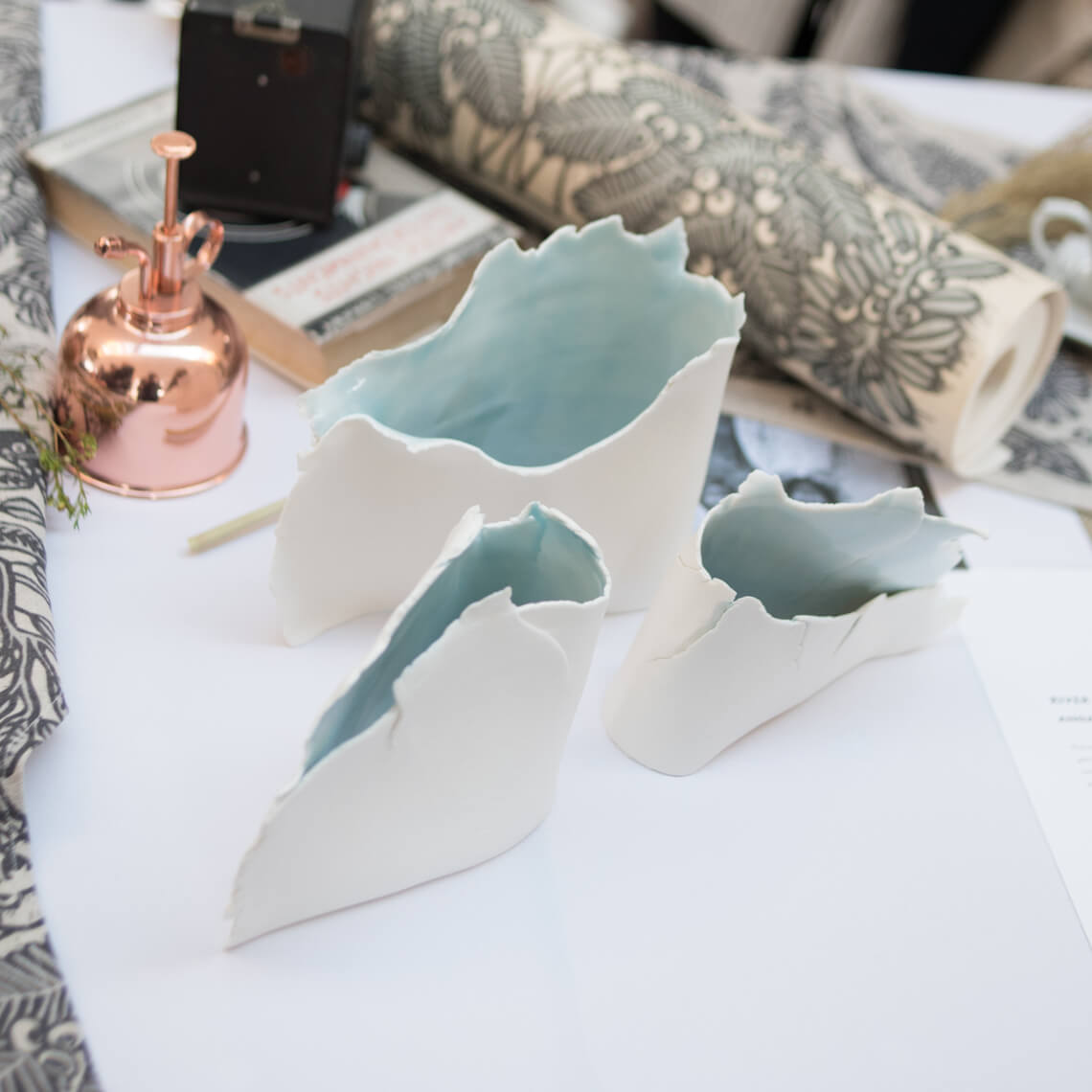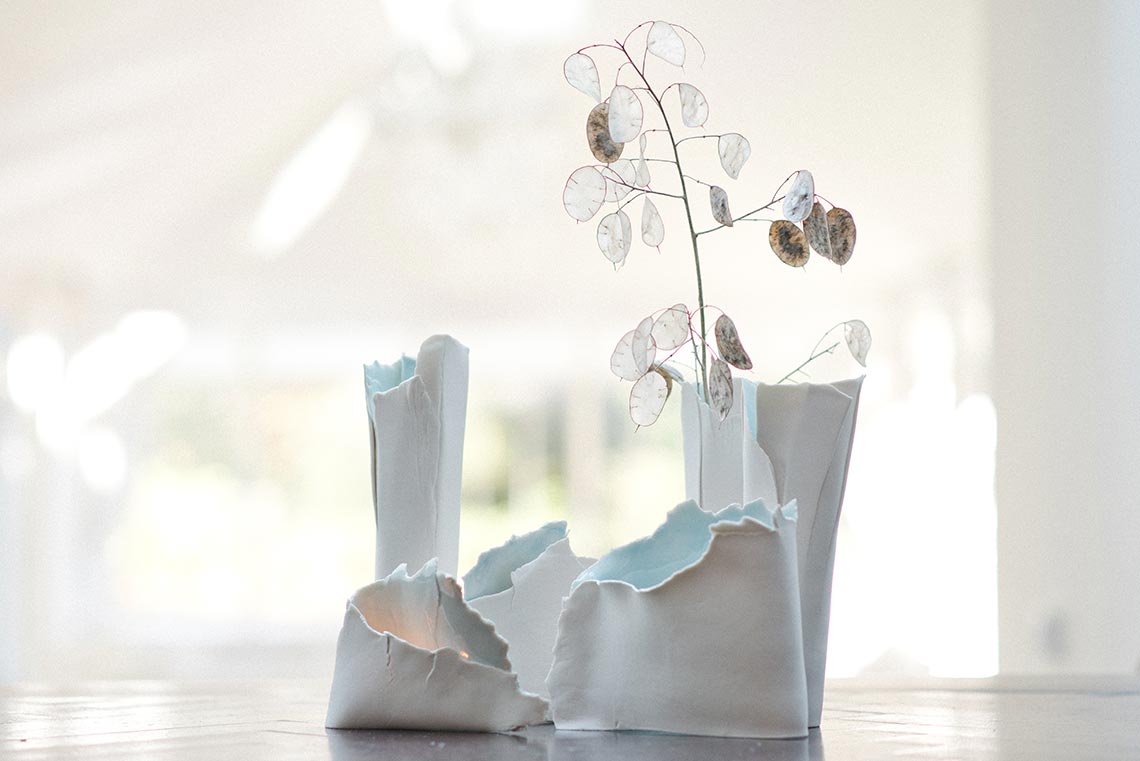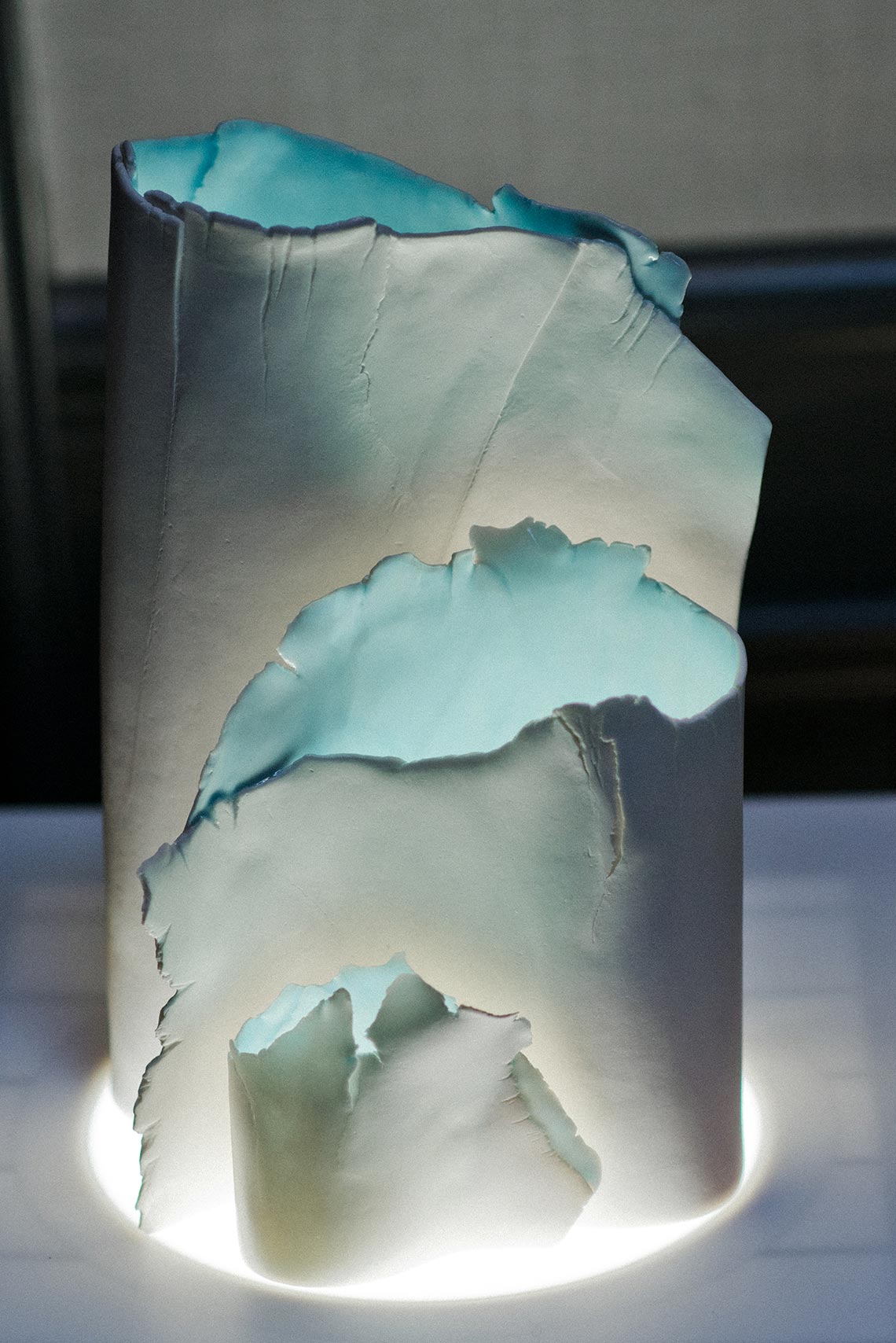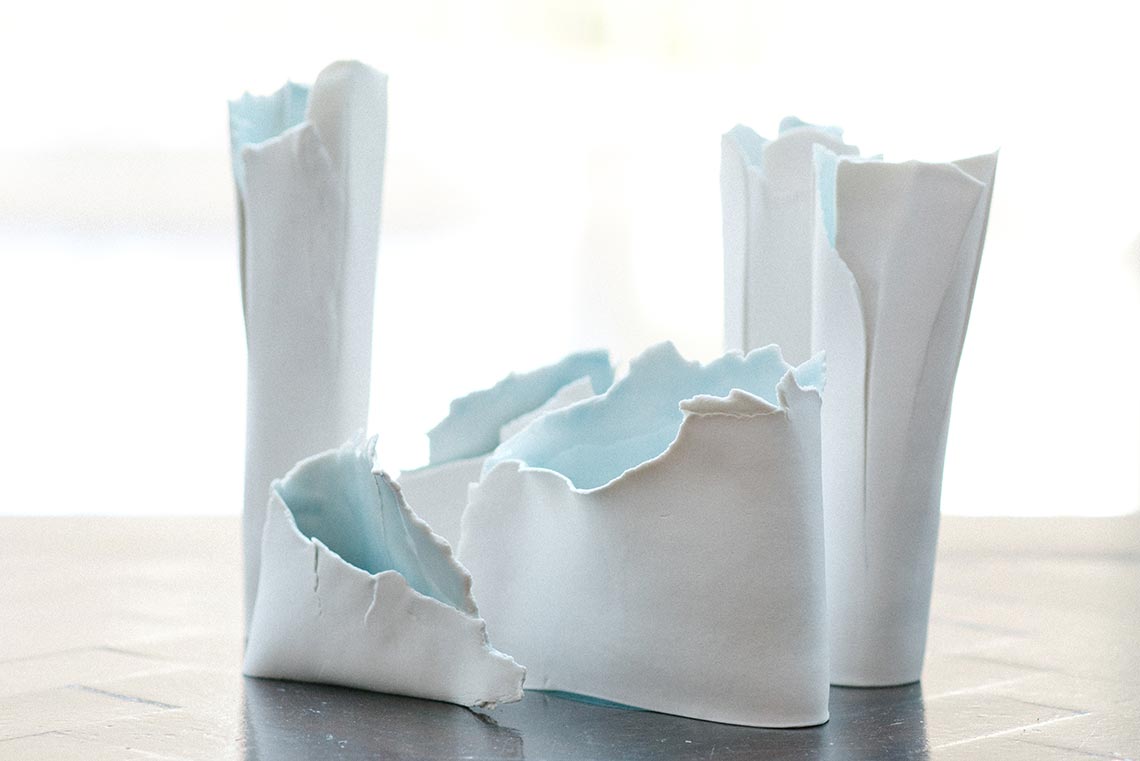 Porcelain Iceberg Lanterns
£60 – £150
These Iceberg lanterns capture something of the almost imperceptible but relentless movement of ice across a landscape, while the tealights that can fit inside them provide a warm and lively glow from the heart.
Isobel Wylie Hutchison was a force of nature, like the ice itself, although Isobel balanced this with her indomitable spirit of adventure, a heartwarming sense of fun and an insatiable curiosity.
Each piece is handcrafted in porcelain by celebrated Edinburgh ceramist Carol Sinclair and is utterly unique.
These sculptural porcelain lanterns reflect the endless variations of eroded and melted textures in snow and ice, with touches of icy blue glaze to reflect the sea that connects and feeds them.
Materials: Porcelain, blue glaze
Care: Hand wash in warm water, avoiding extreme changes in temperature.
Most of our pieces are Made to Order, with a small number of some items held in stock. If a product is made to order, it will be delivered in 3 to 4 weeks.
Within United Kingdom (UK) Free
Outside United Kingdom (UK) £7.50
Delivery
Orders are shipped with free standard UK Shipping. Some items such as made to order items, larger items and private commission work may vary.
Returns
We understand that you may wish to return an item and seek a refund. If this is the case please contact us in writing no longer than 30 days after the date on which you received the item.
For more information read our full Delivery and Returns policy.