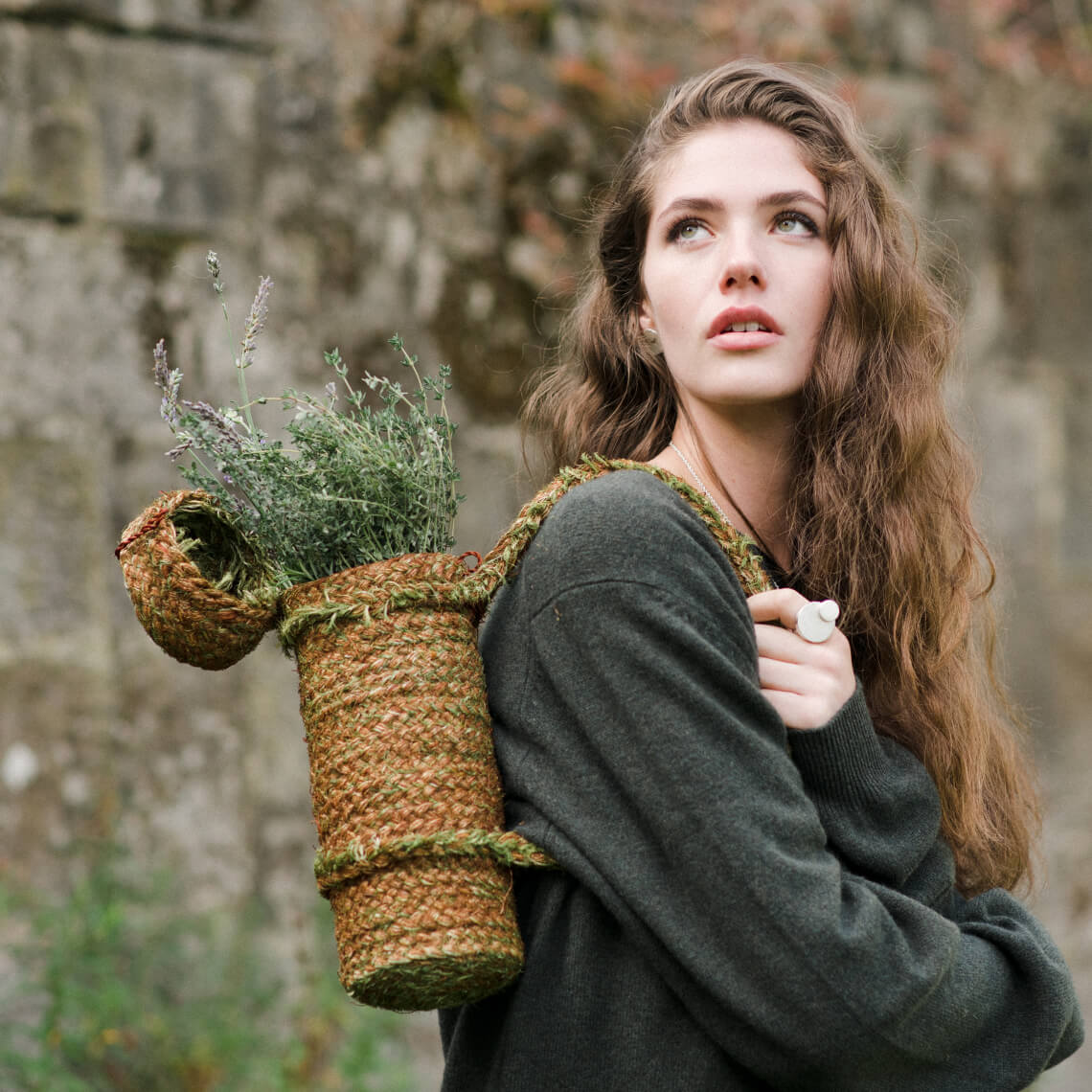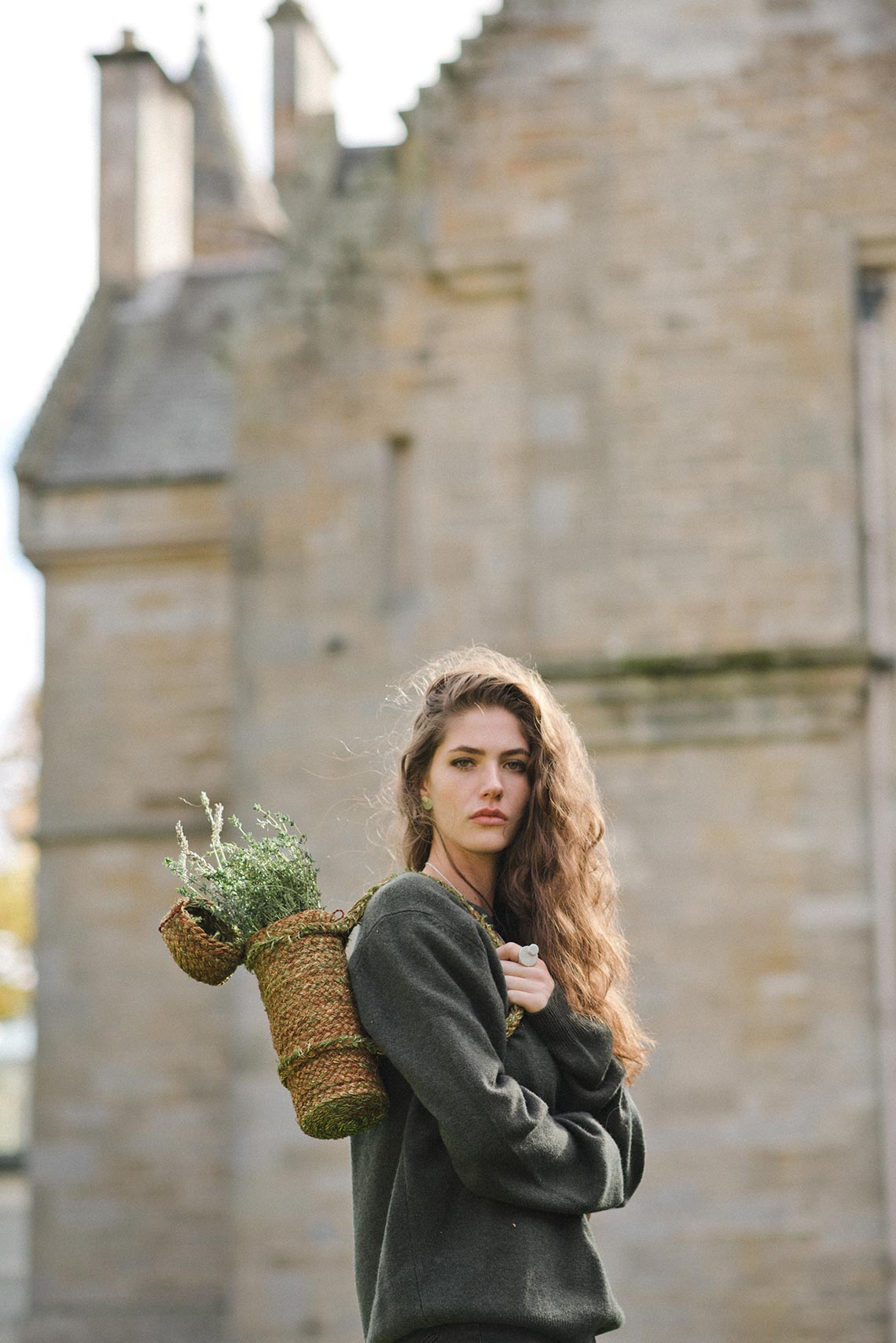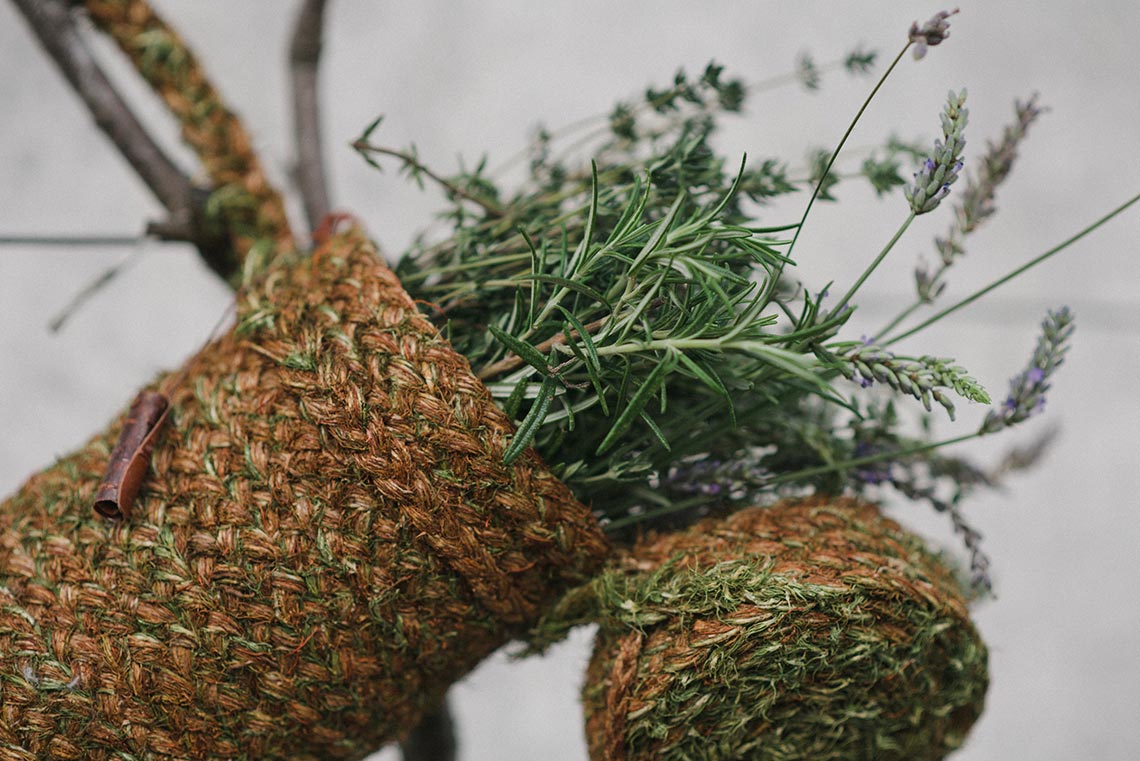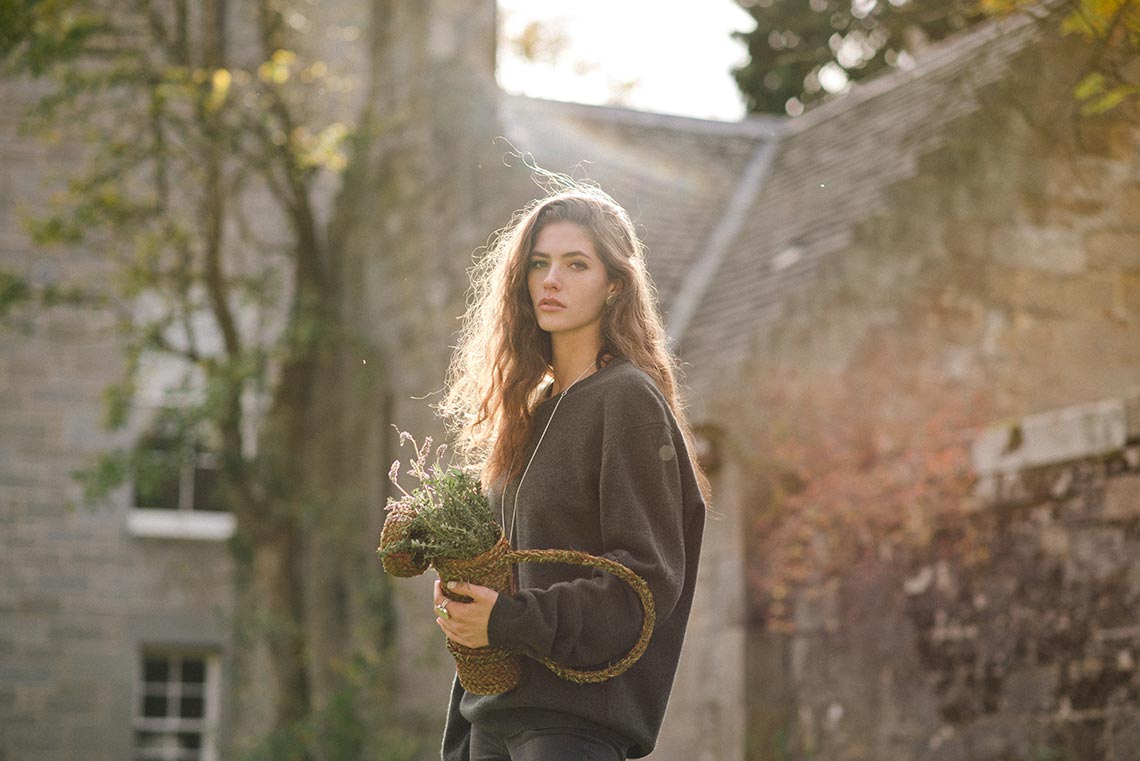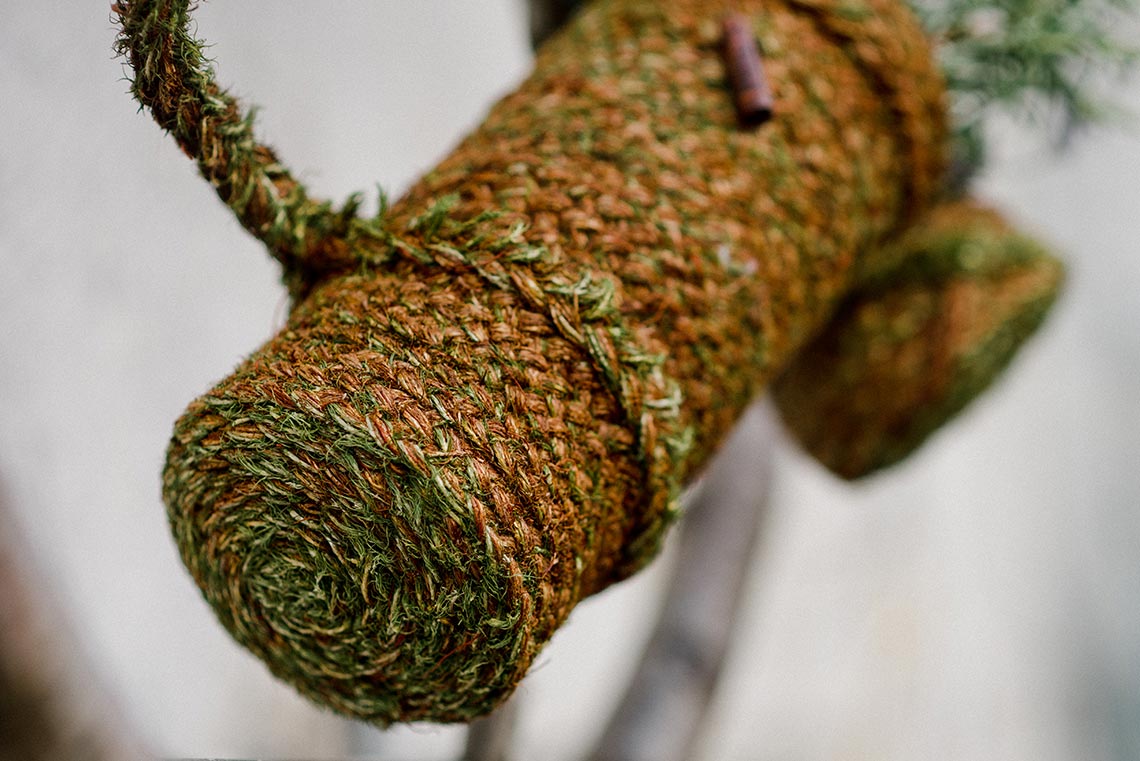 A Handwoven Bag for Isobel
£410
An utterly unique concept piece, this bag could be worn or simply displayed to admire and watch as it changes over time.
This bag has been handwoven from hairmoss that was gathered on the west coast of Scotland.
When plaited, the hairmoss has a tweedy side to it, echoing Isobel Wylie Hutchison's Carlowrie heritage, and at the same time, it has an unexpected green, mossy, living element as if the bag could enclose a little bit of verdant Scotland to be carried with her to Greenland.
The unusual shape of the bag is inspired by the form of the vasculum, a container traditionally used by botanists to collect and transport plant samples.

Materials: Hairmoss
Availability: One-off. 
Within United Kingdom (UK) Free
Outside United Kingdom (UK) £7.50
Delivery
Orders are shipped with free standard UK Shipping. Some items such as made to order items, larger items and private commission work may vary.
Returns
We understand that you may wish to return an item and seek a refund. If this is the case please contact us in writing no longer than 30 days after the date on which you received the item.
For more information read our full Delivery and Returns policy.
Available on back-order