2021 AWARD RECIPIENT
The Super Power Agency
The 2021 Isobel Award was due to be held at Carlowrie Castle on the 29th of May 2021, but restrictions on social gatherings mean that we are unable to hold the ceremony on this date. The spirit of the award is perhaps even more prevalent as it celebrates inspiration from adversity, and we are delighted to announce that The Isobel Award 2021 goes to charity The Super Power Agency (superpoweragency.com) who champion an initiative to inspire 8-18 year old Scottish pupils to get excited about writing, combat illiteracy and most importantly inspire confidence in our future generations. The Super Power Agency will receive a £2,500 bursary, and more importantly Carlowrie has exciting plans to collaborate with them on arts and learning projects soon.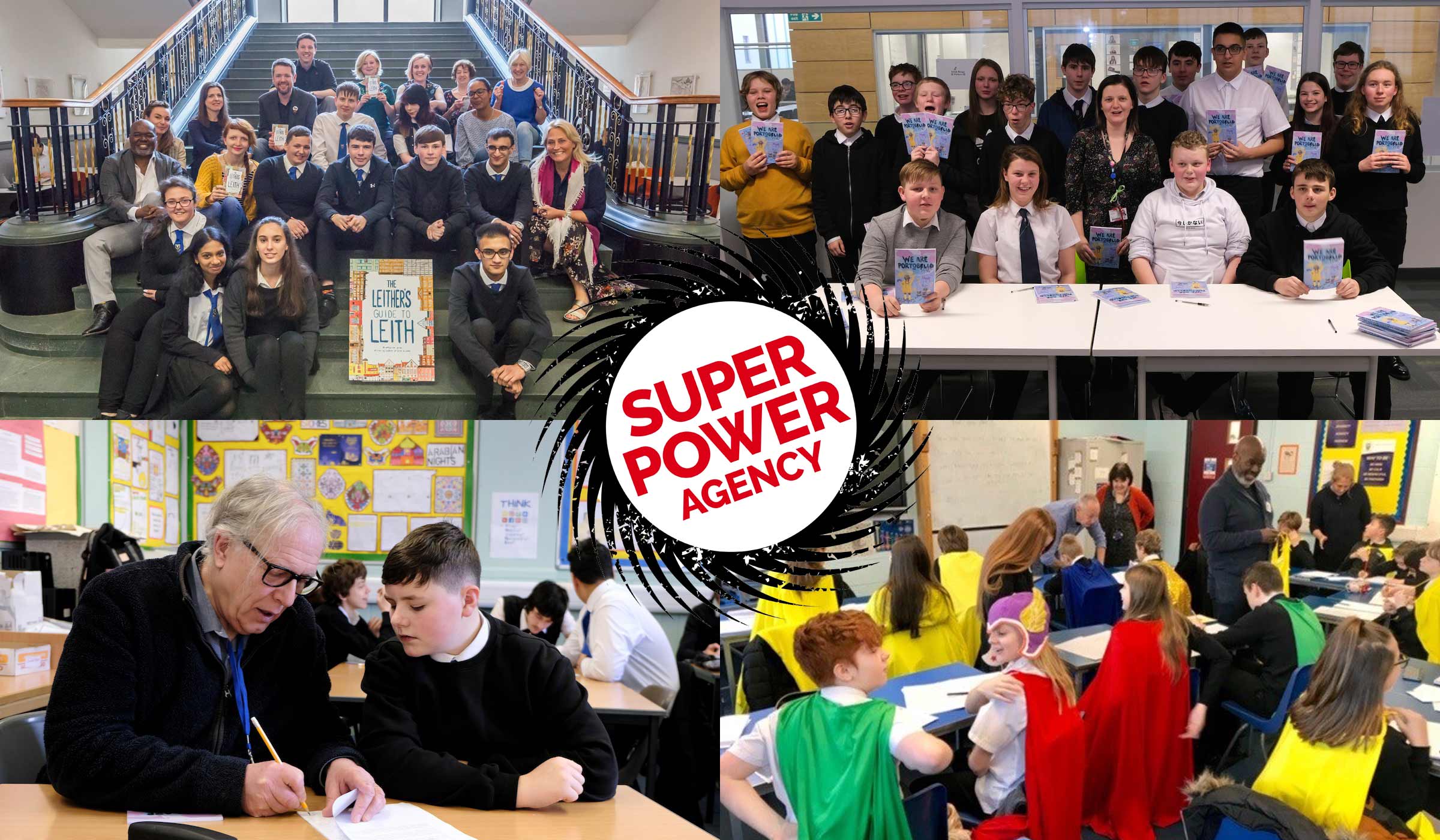 TIA panel were introduced to The Super Power Agency late on in the selection process, however it was immediately apparent that the enthusiasm and inspiration from the small team has already made a difference in their three short years. Originally planning to offer the programme to only a couple of schools in Edinburgh, their determination and character has driven that number to 12 schools in Edinburgh currently, with 5 more imminent and talks of already expanding to other Scottish cities.
In an age where children are fed information visually and express themselves electronically, one quarter of Scots pupils leave school functionally illiterate. The Super Power Agency works to not only reverse that trend, but to give children the confidence to immortalise their feelings, thoughts and emotions on paper, and become published authors. The Agency have produced several volumes written by their students with several selling out in shops. Working alongside schools and within the national curriculum, pupils are mentored and motivated in the scheme with a huge positive result individually and for the community.
Congratulations to The Super Power Agency, proof that a few small steps begin a fantastic journey, and we are excited to work with them in future projects as they grow. We hope to collaborate in the near future in Carlowrie on physical art and literature projects that continue Isobel's own journey 100 years ago as a poet, author and traveller who inspired and united communities through her own passion and strength.
< BACK